More About Mostplay Privacy Policy
As a betting platform, Mostplay is obliged to collect users' personal data. Under this category of data falls any information that characterizes the user as a unique player:
First and last name;
Day, month, and year of birth;
E-mail address;
Contact phone number;
IP address, etc.
Some data is already sent to us when you first visit the site or download Mostplay app. Information is sent from your device about its model, internet provider, and location. And when you play further, when you make bets on Mostplay, fill out forms, make deposits, withdraw money, or activate bonuses, we receive additional information. At the same time, you hand them over voluntarily.
The Mostplay privacy policy applies to all of this data. It also defines the main purposes for their collection and storage, namely:
Compliance with the requirements and laws of the countries in which the company operates;
To study and analyze its audience in order to provide a better service;
Development of personal and general bonus offers;
Creation of more effective marketing and advertising campaigns.
We do not put personal information about our clients in the hands of third parties, nor do we make it publicly available. The only case where we may share such data is when it is fraudulent. If a player is involved in money laundering or financial fraud, his information will be reported to law enforcement authorities for further investigation.
We guarantee not only privacy but also the security of personal data. Mostplay has taken several measures to protect it from leakage and hacking. Among them are HTTPS and SSL security protocols and several levels of encryption.
Personal information can be changed by the users themselves through their personal account. Also, if any important information, such as your name or surname, has changed, you must inform the support service and undergo verification.
At any time you can refuse to provide personal data. In order to do this, please contact support. But after that, it will be impossible to continue betting on Mostplay.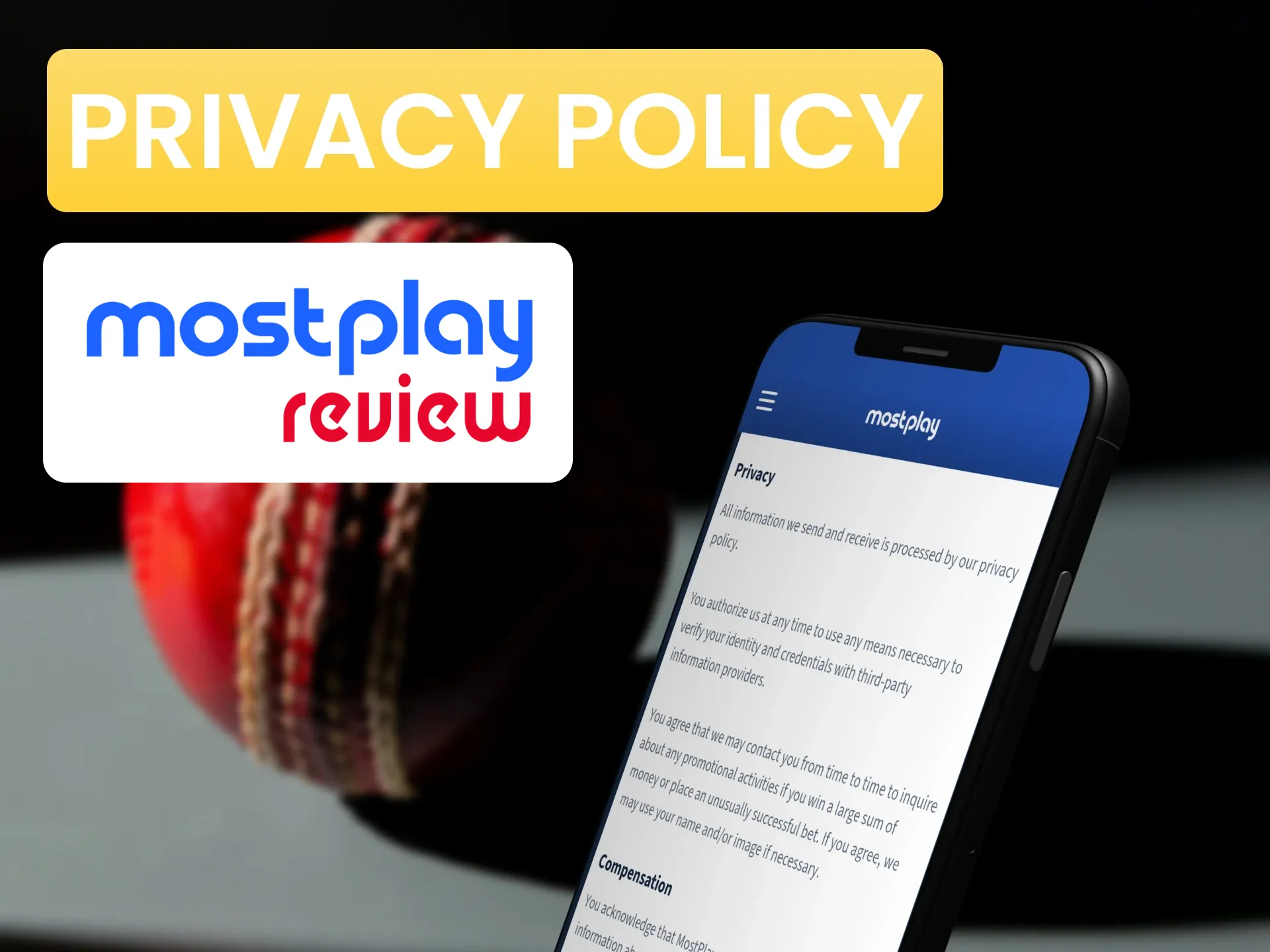 Updated: