What Is Fantasy Sport?
Online fantasy sports allow users to assemble virtual teams made up of real-life athletes and compete against other players depending on how well those athletes perform in actual sporting events in a virtual environment. By controlling their team's roster and making tactical choices depending on current player statistics, players take part in the game. The key to winning in fantasy sports is to have the most points overall compared to the other teams in the league. Points are granted based on how well each team member performs.
Mostplay provides season-long leagues, daily fantasy games, and head-to-head tournaments where users may compete against friends or complete strangers. Fantasy sports provide sports fans with an engaging and exciting opportunity to expand their passion and stay connected to their favorite teams and players throughout the season.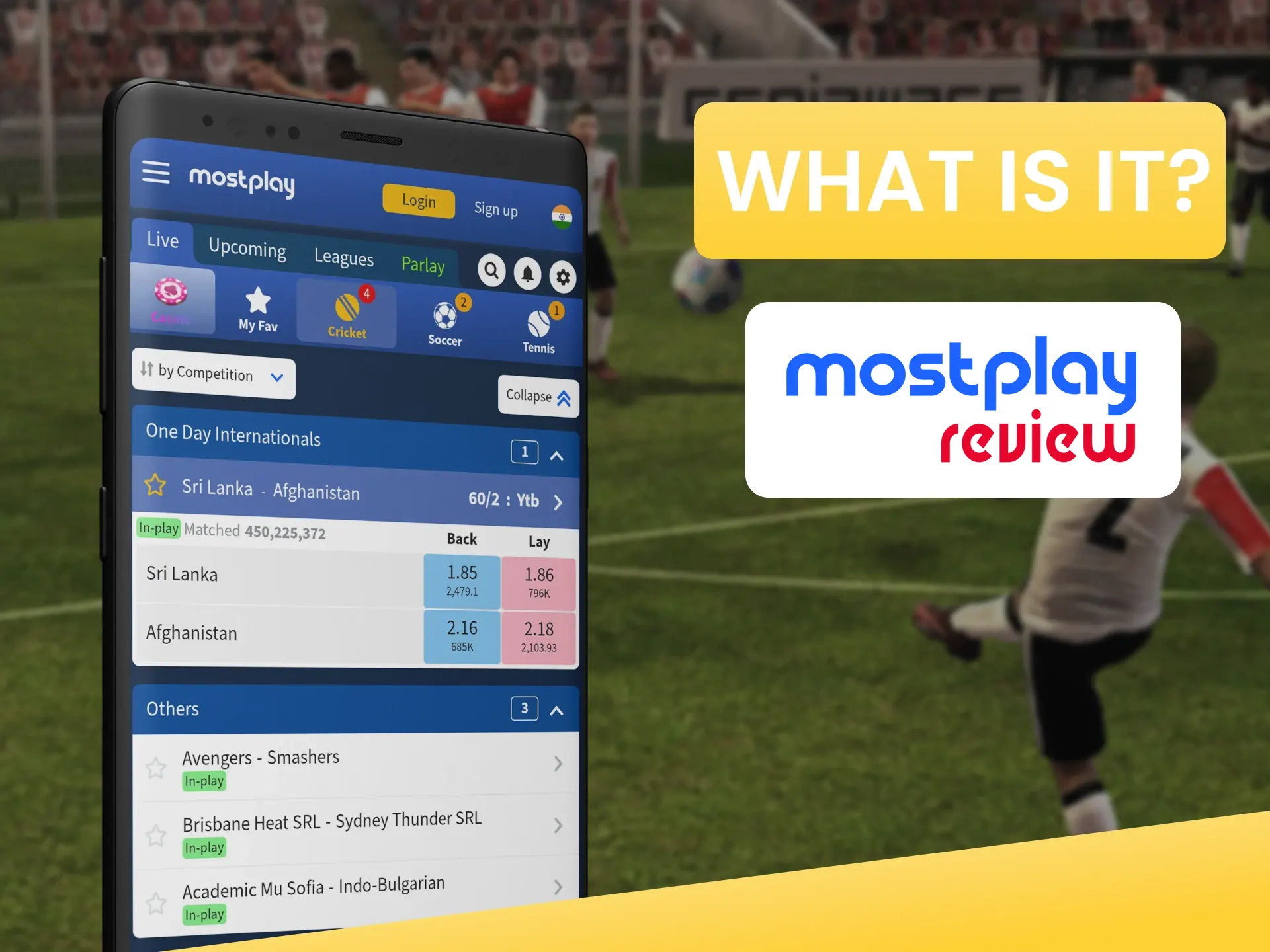 Fantasy Sports Available in Mostplay
A variety of fantasy sports are available on Mostplay, an online sports betting platform, including football, cricket, and tennis. Users may build their own virtual teams using Mostplay and compete against other gamers based on real-world athletes' accomplishments in their chosen sports. Mostplay bettors can compete in a number of game types with the option to earn a profit, such as season-long leagues and head-to-head competitions. You can read about fantasy sports in more detail below.
Fantasy Football
Playing fantasy football at Mostplay, bettors design their own virtual teams out of real-world footballers and compete against one another based on how those players perform in actual football games. The aim is to score the most points compared to other league clubs.
Fantasy Cricket
In fantasy cricket, people form their own teams composed of genuine cricket players and compete against one another depending on how well those players do in real cricket matches. A team's purpose is to surpass other teams in terms of total points, which are granted depending on player performance.
Fantasy Tennis
Bettors at Mostplay can play fantasy tennis, in which users may construct their own virtual teams made up of genuine tennis players and compete against other players depending on how those players do in actual tennis tournaments. The aim is to top all-league teams in points scored. Depending on the player's performance, points are granted. Fantasy tennis still has a huge fan following and is available on various platforms, despite not being as popular as other fantasy sports.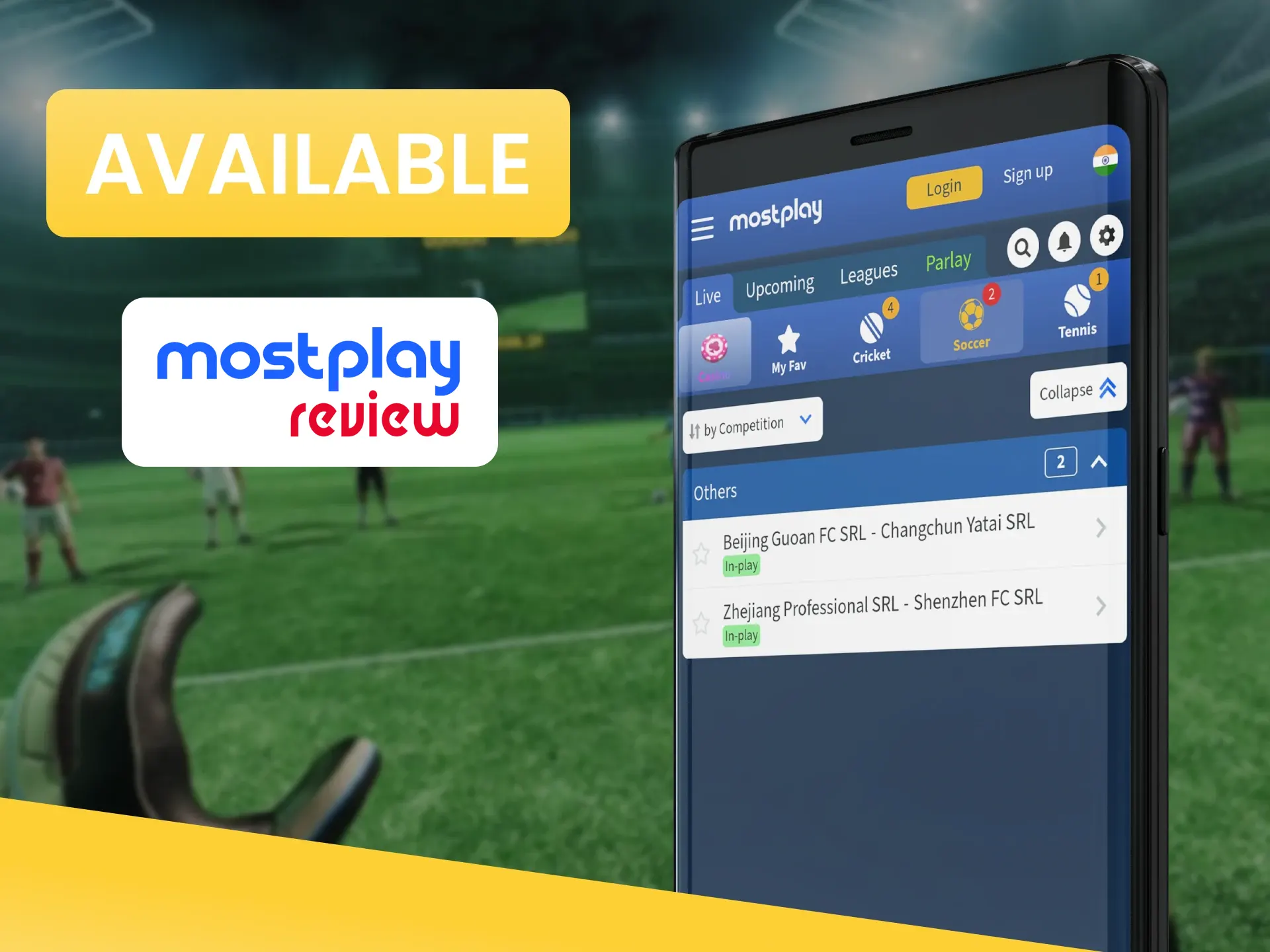 How to Bet on Fantasy Sport at Mostplay?
In order to properly place a bet on fantasy sports at Mostplay while already logged in, follow these steps:
Make a deposit. Select the deposit method you want to use, and then complete your account's deposit section with all the essential transaction information. The money should then shortly show up in your account.
Pick a fantasy sport. Select the sport you wish to wager on from the fantasy sports section. You will be given a list of all the events you may wager on. Pick one from the provided list.
Create your team. Make your own dream team, and then proceed to the next step.
Place a bet. Enter the amount you are willing to bet after selecting the wager's conditions and results. Afterwards, choose "Place bet".
Congratulations on a successful Mostplay wager!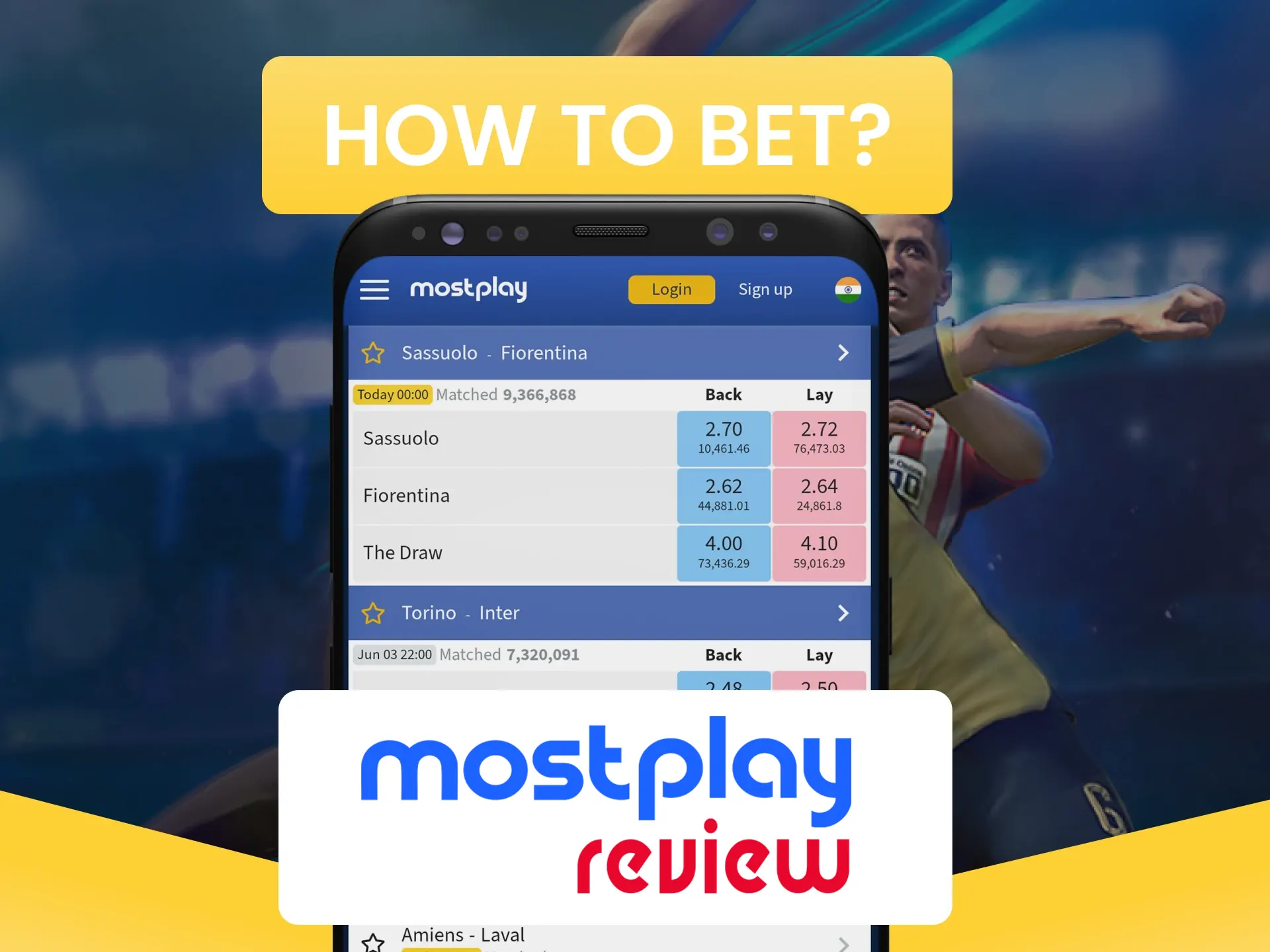 Mostplay App for Fantasy Sport
The Mostplay mobile app for Android and iOS has identical functionality to the mobile website. You may continue to deposit money into your account, withdraw money, wager on your favorite fantasy sports, play the same casino games, and so on. Since Mostplay is accessible 24/7 from everywhere, it is also a very practical choice. To download it, follow the steps outlined here:
Go to the website. To go to the Mostplay website, click on our link.
Find where mobile apps are located. Go to the mobile app section and proceed to the next step.
Download the app. After you click the Android icon, the Mostplay apk for Android should begin downloading; Make sure it is set up to let downloads from shady sources if it hasn't previously. You may access the Apple App Store website for iOS devices by choosing the iOS icon.
Install the app. To start installing the app on Android, run the apk file. To get the Mostplay app for iOS, click the "Download" icon.
Congratulations! Downloading and installing the Mostplay mobile app on iOS or Android went well.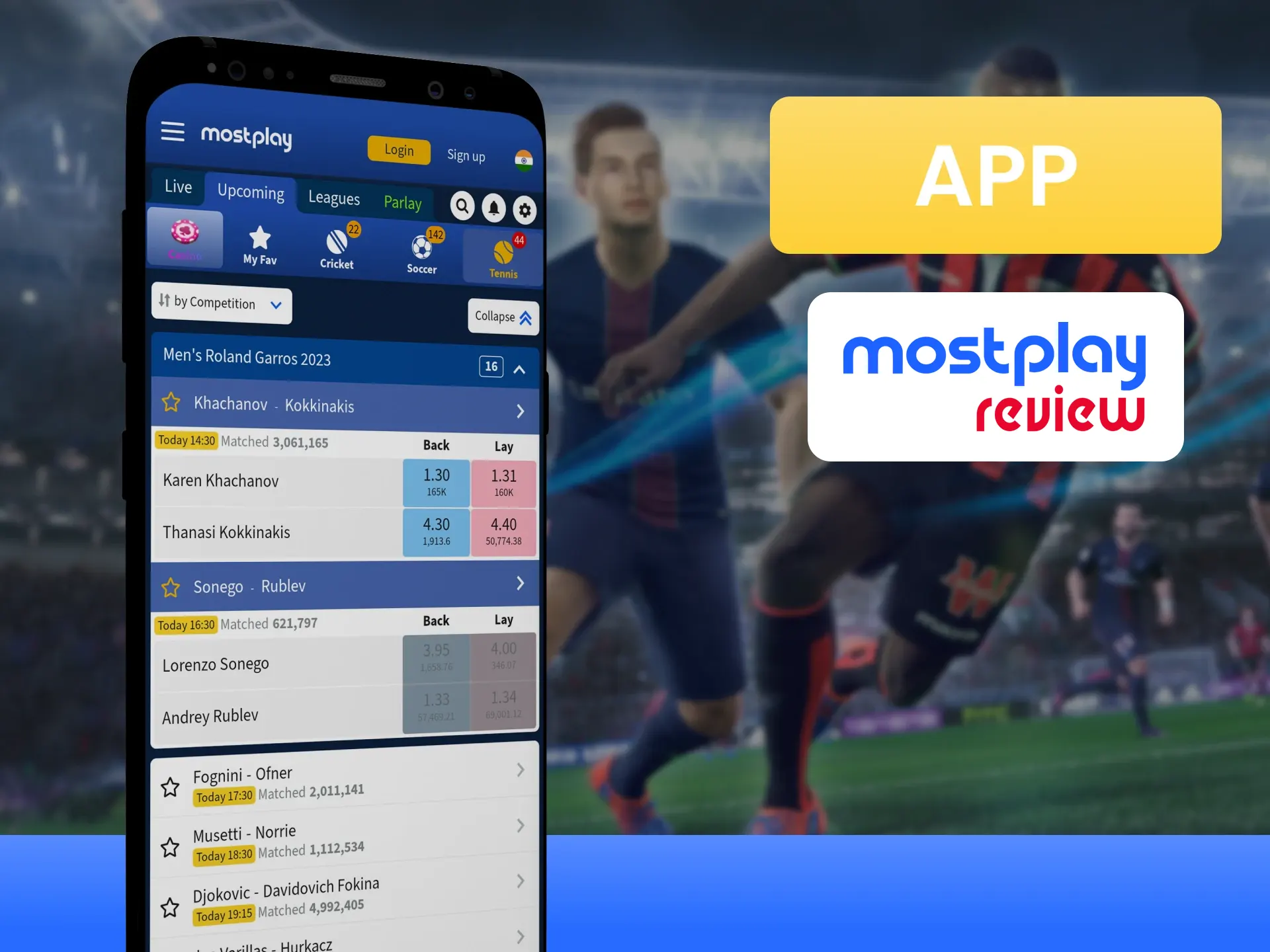 Mostplay Deposit and Withdrawal Methods
Mostplay accepts various widely used payment methods in India for its customers. The bulk also provides quick deposits with no extra fees and a minimum deposit of 500 INR. The typical withdrawal process takes no more than 15 minutes. The choices for deposits and withdrawals at Mostplay in India are as follows:
Google Pay;
UPI;
PhonePe;
Money Transfer;
Paytm;
Billie Pay;
iPay;
IMPS;
RUPEE-O.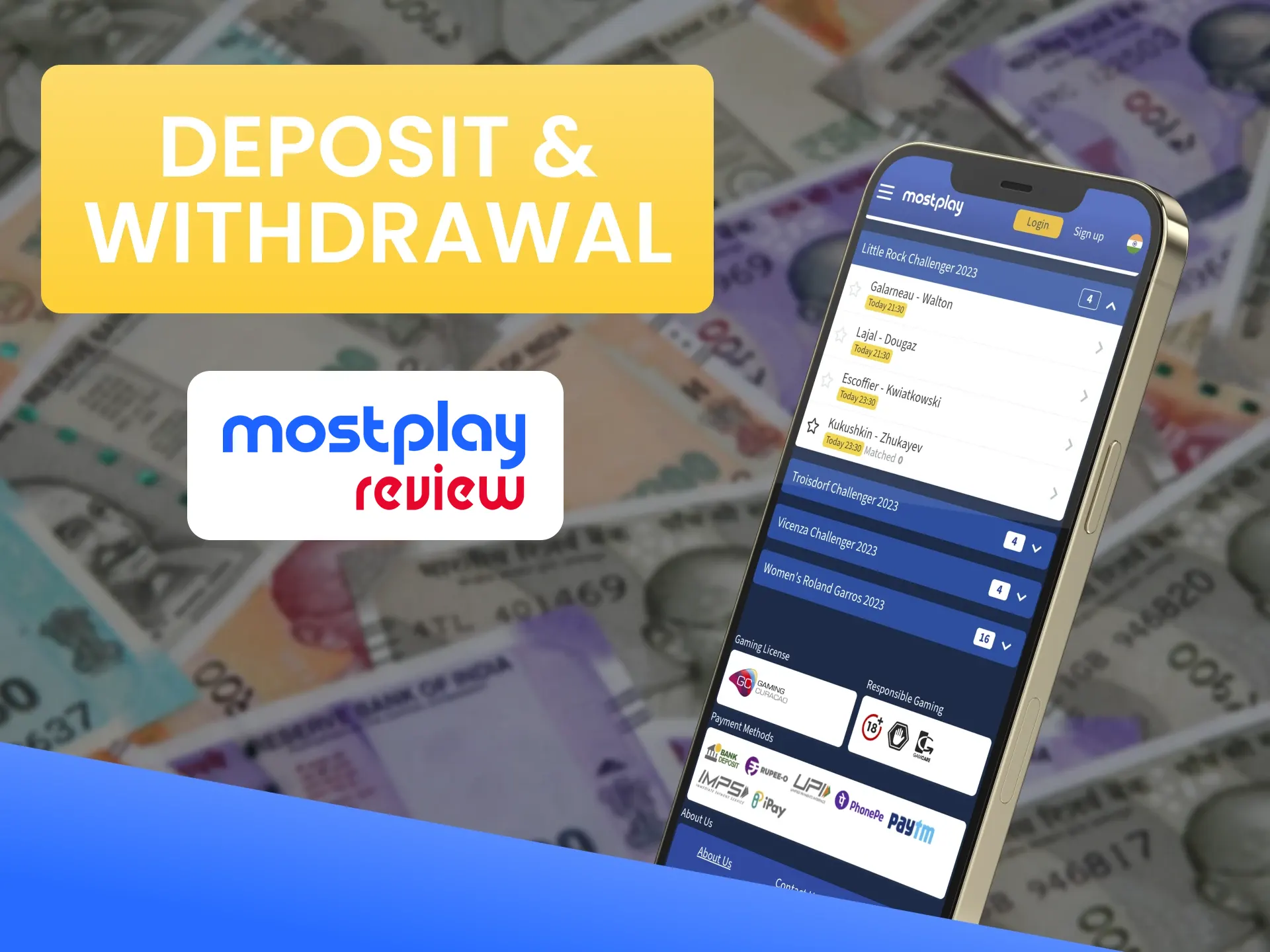 FAQ
Is Fantasy Sport Betting Legal in India?

Yes, it is. Fantasy sports betting with Mostplay is legal in India. Mostplay is a legal and authorized online sportsbook, and the website is renowned and trustworthy. Furthermore, no regulation in India prohibits online gambling.
Can I get real money by betting on Fantasy Sports?

You can, but only if you gamble sensibly. When it comes to fantasy sports you may use a variety of betting methods that can be helpful along with searching for best team variations to win.
Can I bet on Fantasy Sport in the Mostplay App?

Yes, you absolutely can. Mostplay features a mobile app for Android and iOS devices which can be downloaded from the website – and using it, you can bet on fantasy sports. The app has absolutely the same functionality, so you will not lose out on any features.
Updated: