What Is the Mostplay Affiliate Program?
Mostplay affiliate program has been in operation for a long period of time, literally since the start of the betting and casino platform itself.
So, what is the affiliate program? It is a partnership between Mostplay company and the players who have registered as affiliates. The purpose of this cooperation is to attract new users and earn money. The offer to become an affiliate applies to anyone who has reached the age of eighteen years and who is at least somewhat familiar with the functionality of our company as regards sports betting and casino games. After registering as an affiliate, a person receives a personal profile with free promo materials, a chat room with a 24-hour personal account manager, statistical information regarding the players involved, as well as a balance.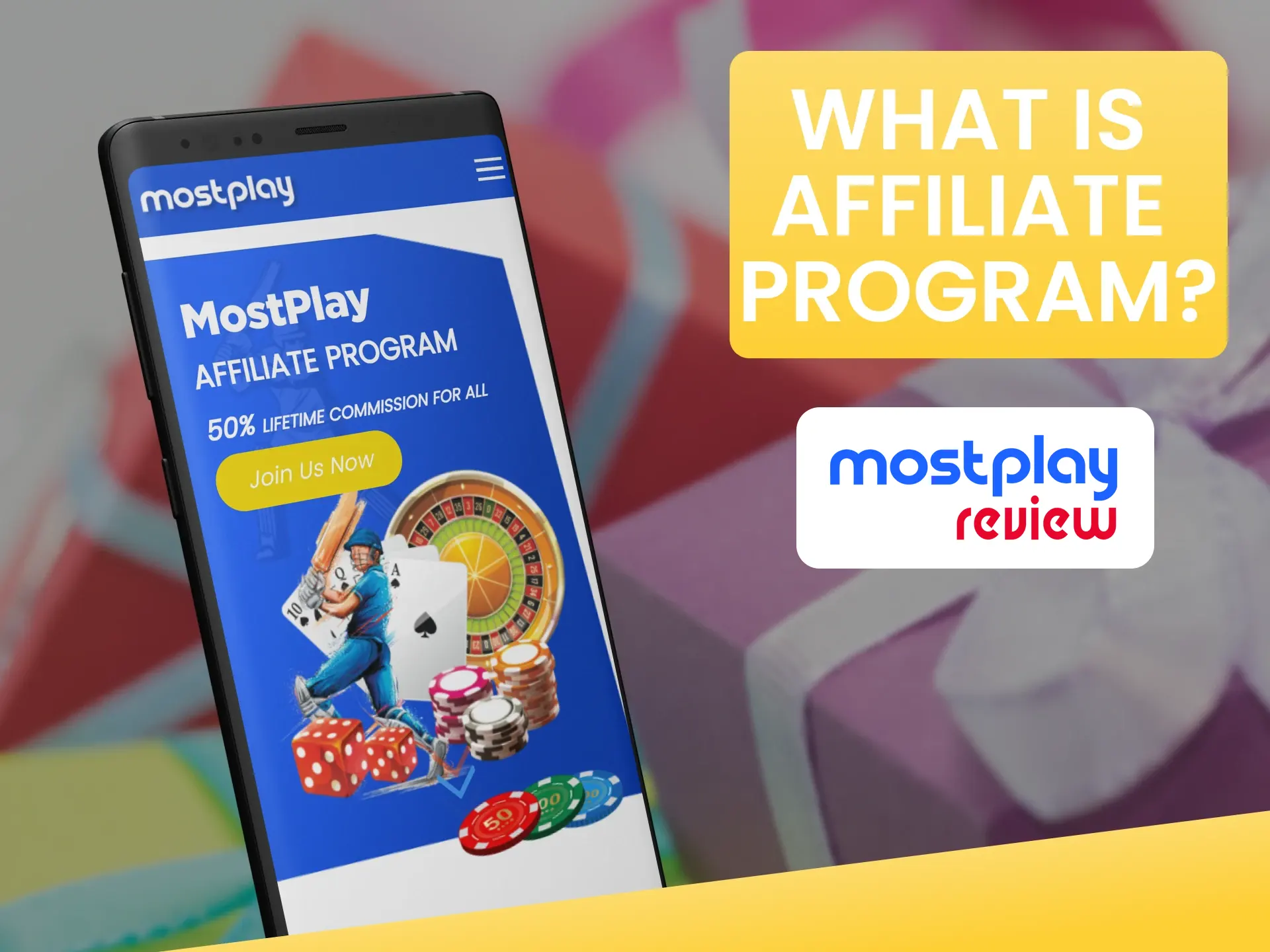 Why Should You Choose Mostplay Affiliates?
If you're wondering why you should consider such an alternative source of income, the answer lies in the number of benefits and positives. After all, Mostplay's affiliate program is one of the most lucrative in India. The list of pros is as follows:
Beneficial affiliate commissions of up to 50%;
A big list of ways to withdraw your earnings;
Easy registration and use of personal affiliate profile;
Professional support of the personal manager;
Free and frequently updated promotional materials, including graphic images, video files;
Personalized banners with your personal promo code (referral link);
Monthly accruals and much more.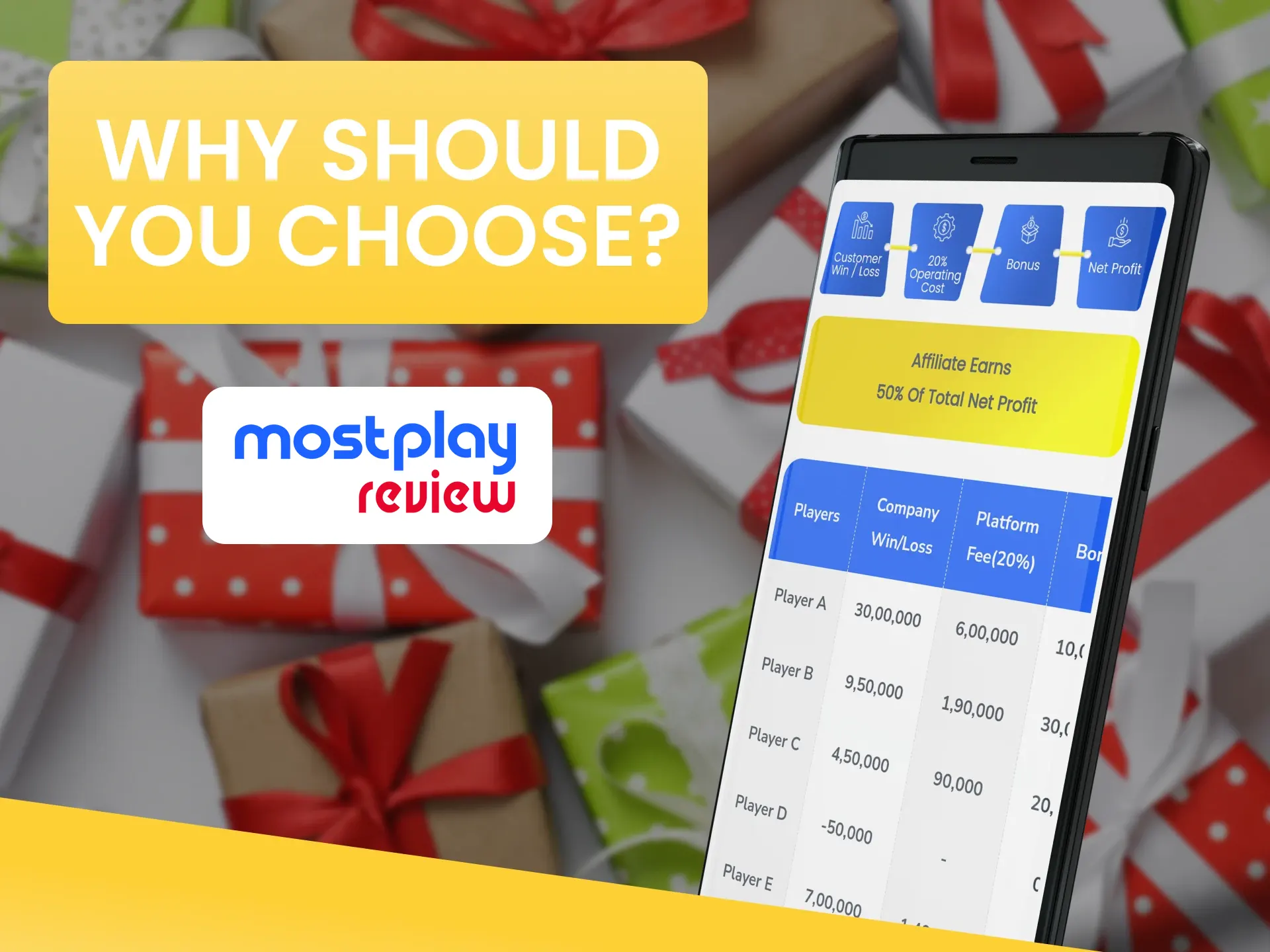 How to Register in the Mostplay Affiliate Program?
As mentioned earlier, it is easy to become a partner, as all you have to do is register in the special section. If you are afraid of making some mistakes, you are advised to study the instructions provided here beforehand. Learn more below:
Open the site of our company, where you find the section responsible for the affiliate program.
Open the section indicated.
In the middle of the Affiliate Program section, click on the yellow button "Join us now".
In the registration window, fill in your personal details: username, password, language, age, link to your personal blog where you want to advertise, etc.
Confirm your registration.
After these steps, your partner profile will be moderated. To speed up the procedure, you can contact the Affiliate Program Support Team and explain why you would like to get your affiliate profile as soon as possible.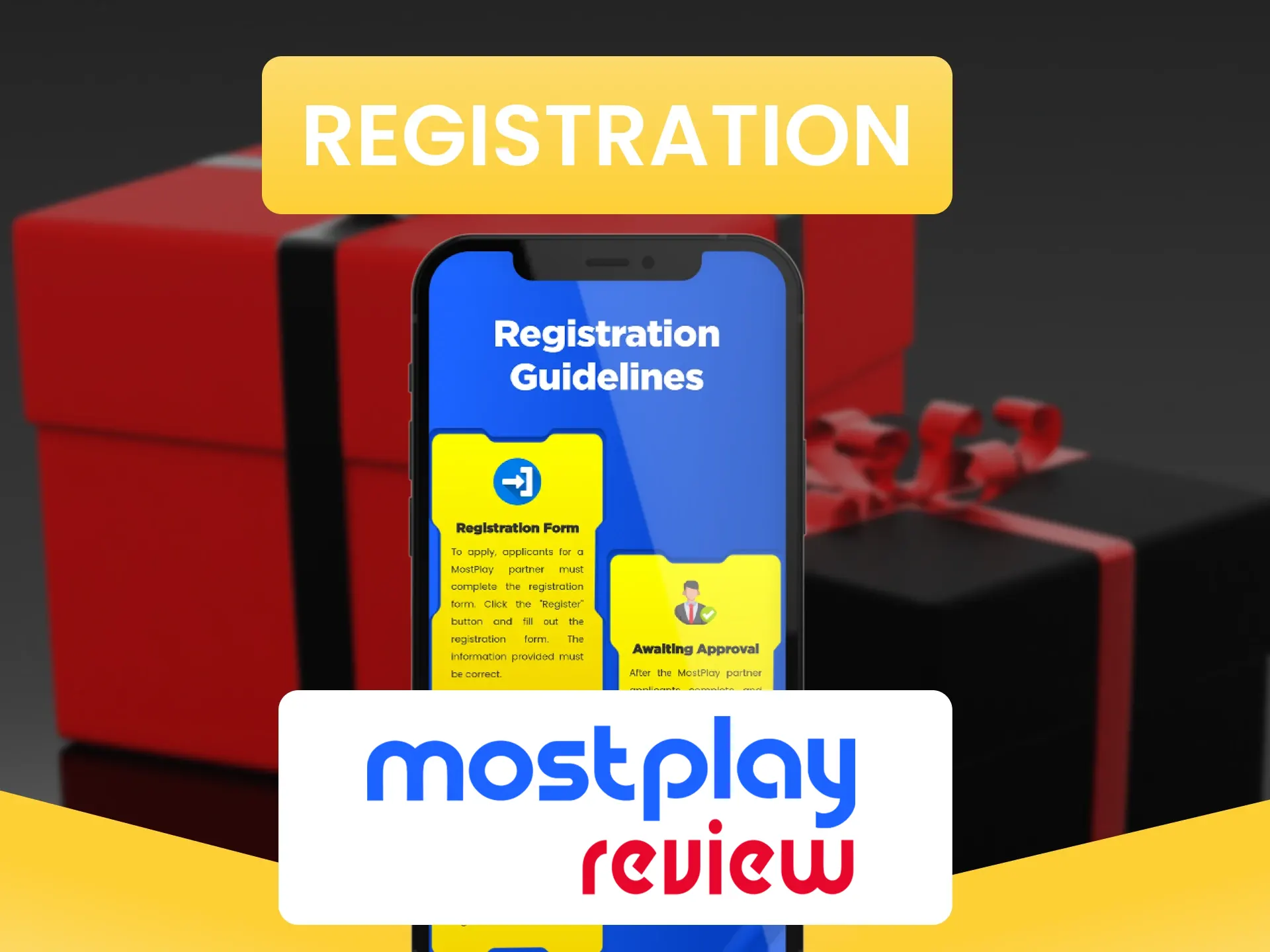 Mostplay Affiliate Program Rules and Conditions
Our involvement with you in the recruitment of new players for betting and casino is subject to a number of terms and conditions, in order to prevent any illegal or improper activity. We advise you to read these before you sign up in order to be aware of certain items which may not come as a surprise to you. If you commit any violations, you may be penalized up to and including the banning of your affiliate profile. The most important terms and conditions are as follows:
You are required to provide only high-quality traffic, not using fake or fake profiles;
Do not use spam or contextual advertising;
Only people over 18 are allowed to register as an affiliate, otherwise, the profile will be blocked;
You should personally participate in sports betting and casino games, and systematically make payments to be aware of what services you are advertising;
You are prohibited from making any changes to the promotional material without the knowledge of your account manager;
You may not change the personal blog or social media page you use for promotion without the approval of your account manager.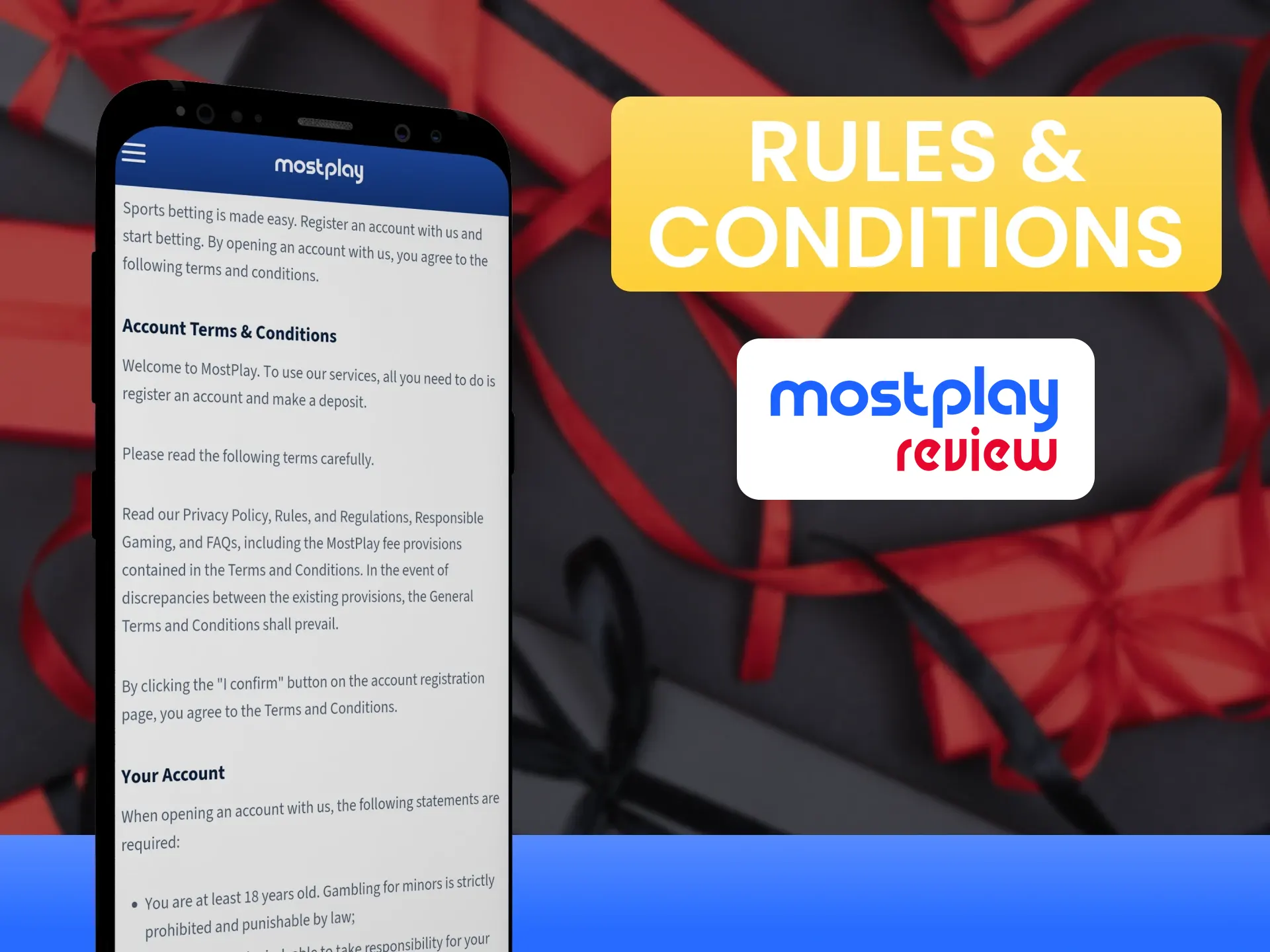 Mostplay Payment Methods for Partners
Working as a partner involves having to make payment transactions, namely withdrawing money earned. We take this into account and therefore offer you the following payment options:
Bank accounts;
UPI IDs;
Bkash;
Nagad;
Rocket;
Easypaisa;
Jazzcash;
Cryptocurrency.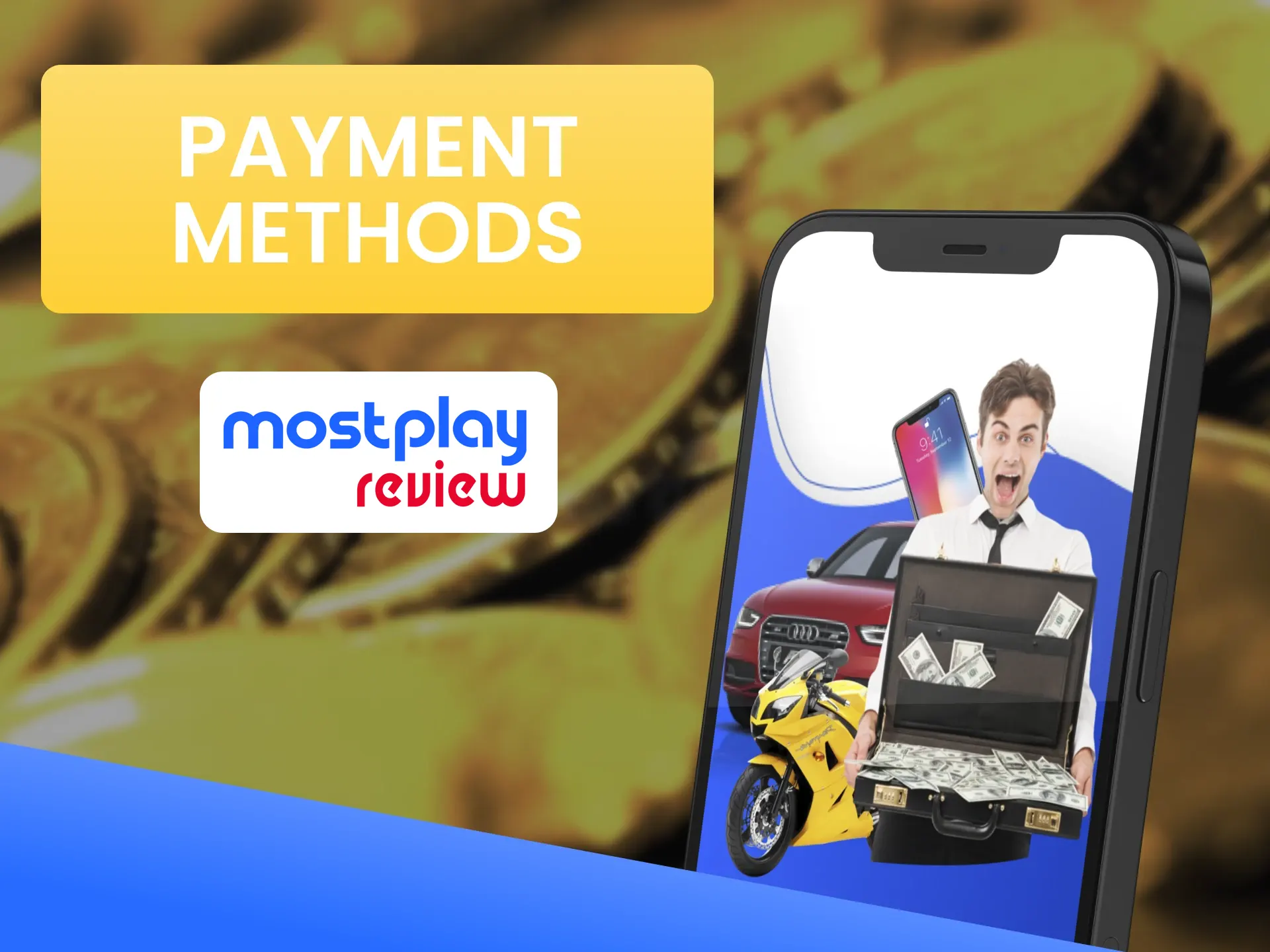 Mostplay Affiliate Contacts
If you have any problems or mistakes when cooperating with the partner program, you will be able to contact your account manager. If the situation is such that the manager cannot resolve any issue, you can also contact the Mostplay support team, which operates exclusively in this section. Ways to contact them include:
Skype call;
Telegram account @MostPlay880;
Frequently Asked Questions section.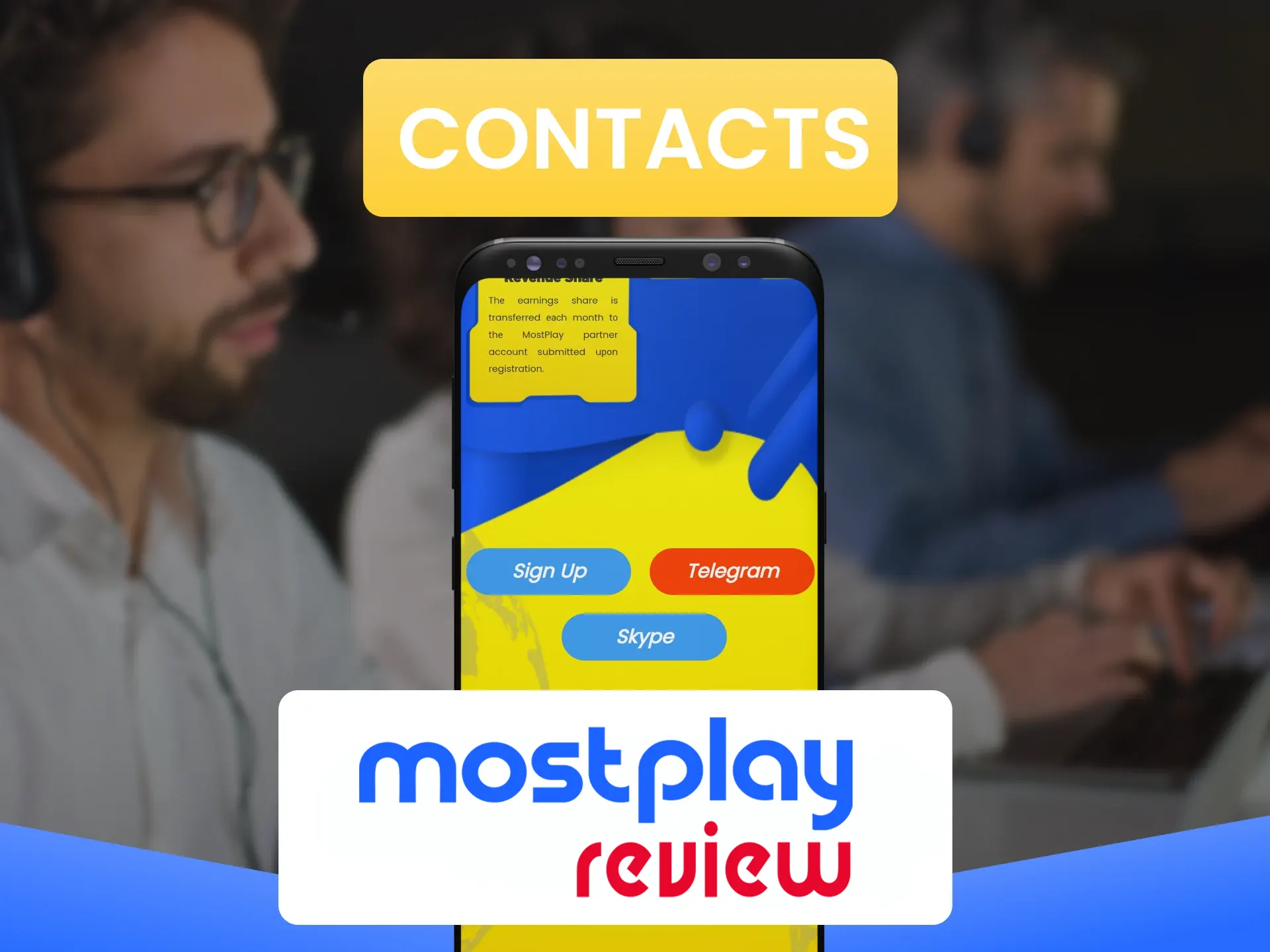 FAQ
What payment methods are available to Mostplay Partners?

We support all modern, proven and fast payment methods, on the basis of which you can find banking transactions, electronic wallets and payment systems, and cryptocurrency on our website and app.
How many times can I withdraw my profit from my Mostplay affiliate account?

Under the current rules and conditions of the affiliate program, there are no restrictions on how much money can be withdrawn.
How can I find out if new players are registered through my source?

In your partner cabinet you will have all the information about how many players you have attracted, what their successes have been in betting and casino and how much you will earn in bonuses for them.
Does Mostplay charge a fee for affiliate withdrawal payments?

No, it isn't. You do not lose any INR when you withdraw your money. All transactions are with no percentages or fees.
Can I promote Mostplay through my own website or blog?

Yes, it's not forbidden. Include a link to your blog when you register and use it to promote our services.
Updated: